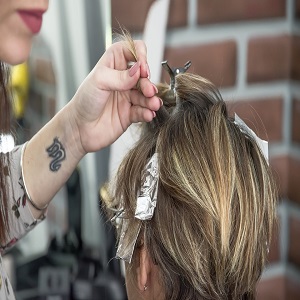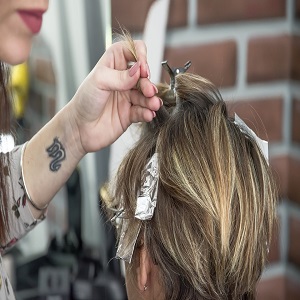 In today's world, hair speaks for itself, it's such a statement maker and says a lot about your personality. Whether it's your fight to keep up with all the aesthetic hype out there, keeping up the world of social media, or just taking a walk down the street to catch a hint of fresh air, everyone wants to look good wherever they are. And if someone tells you they don't care about their hair, they are most probably lying because there is just no one who wouldn't like to look good or receive a compliment. If you happen to be looking for a Cabramatta hairdresser then Finest Hair has got your back.
To everyone, hair is such a personal matter! And with the growing and increasing number of individualities, everyone wants a look that speaks for themselves that can match up with their vibe, with their persona. It is just so easy to wrong with hair if you are not careful about going to the right place and trusting the right hair stylist for your hair decisions. Here, at Finest Hair we love getting personal with our client's hair, we want to know what makes them who they are what they would prefer in their hair style, how they would like to carry it. For us it is not just about making their hair look pretty, we want to get those intricacies right, that can make them go looking from well-groomed to va-va-voom! This is what makes us the best Cabramatta hairdresser:
Always Open for you
A spontaneous occasion or even a hair emergency is just not something you cannot predict. Hence, our team of experts hairstylists at The Finest Hair is always there as your Cabramatta hairdresser to tackle any hairy situations, so your hair can shine out there 24/7.
Years and years of Experience
With 30+ years of experience, our hair stylists at The Finest Hair have seen it all. We know the kind of hair we are presented with as Cabramatta hairdresser, the best hair solution for them, and most importantly how to make our clients happy.
Qualified & Trained Hair Stylists
With the slightest mistake, we know and understand that a lot can go wrong when it comes to hair, hence, we don't like to mess around that. For us at The Finest Hair, it's a real deal as the Cabramatta hairdresser! Our hair stylists are made sure to go through immense training, before qualifying them to be a part of our team. With the appropriate knowledge our hair stylists' possess, you can never go wrong about your hair decisions coming to us.Hassle-free & Convenient Booking
Reach out to us! We are always just a minute away. You can book your appointment online with our Cabramatta hairdresser, or through a call, or by simply walking in. Our hair stylists at The Finest Hair always looking forward to welcoming you!
Continue reading »